Wheel & Tire Package
You are saving $208 with this package
Free Mount & Balance with tire packaging!
Free Shipping to lower 48

Questions or Help Needed? Call our experts at
920-481-2020
Wheel Specs
Model
: Caesar
Model Other
: (Proper Directional)
Part Number: K14924401743
Looking for the lowest price?
Call our experts at 920-481-2020
OR
Enter your email to confirm fitment and receive the best price in the industry!
Wheel Finish
: Chrome
Wheel Diameter
: 24
Wheel Width
: 14
Offset
: -81mm
Backspacing
: 4.28
Bolt Pattern
: 8x170
Hub Bore
: 125.50
Wheel Spoke Number
: Multi
Wheel Material
: Alloy
Wheel Structure
: One Piece
Load Rating
: 3600
Wheel Exposed Lugs
: Yes
Tire Specs
Brand
: AMP
Model
: Mud Terrain Attack MT A
Size
: 35x13.50R24
Inventory Number: 35-135024AMP/CM2
Looking for the lowest price?
Call our experts at 920-481-2020
OR
Enter your email to confirm fitment and receive the best pricing in the industry!
Aspect Ratio
: 13.5
Inflated Diameter
: 35
Inflated Width
: 14
Load Index
: 118
Load Range
: E
Max Load Pressure
: 2910@65
Ply
: 10
Revs Per Mile
: 733
Section Width
: 35
Service Description
: 118Q
Sidewall
: Black
Speed Index
: Q
Tire Rim Diameter
: 24
Tire Type
: Mud Terrain
Tread Depth
: 21
Weight
: 73.8 lbs
Warranty
: Full Manufacturer Warranty
About The ARKON OFF-ROAD Caesar
These ARKON OFF-ROAD Caesar wheels feature a Chrome finish and are sure to make your ride stand out! This particular wheel setup is in 24x14 with a -81 offset. The ARKON OFF-ROAD Caesar is a One Piece Alloy wheel that features exposed lugs. These beautiful Multi spoke wheels are available in a 8x170 configuration and will be sure to elevate the look of your vehicle build!
About The AMP Mud Terrain Attack MT A
Drive with confidence with these AMP Mud Terrain Attack MT A Mud Terrain tires. This specific set of tires comes in a 35x13.50R24 configuration with a Q speed index and a load rating of 118. Tires are the only thing that connect your vehicle to the ground and keep you safe while you're on the road. Make sure your next set is one you can trust. The AMP Mud Terrain Attack MT A are built to ensure you get where you need to go; safely. Hosting a Full Manufacturer Warranty warranty, these AMP Mud Terrain Attack MT A tires are built to handle your lifestyle.
Related Videos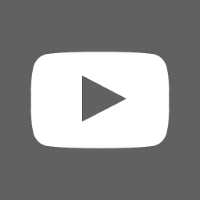 Product Reviews (2)
5

out of 5

Stars Overall

2
2009 Chevrolet Silverado 1500 4WD
By Jeremy Bryan
I have almost 60,000 miles on these tires. I bought a set of fuel for my first set. I didn't get 12 000 miles on them. I drive this truck all over the country. I work in the oilfield, so I am always driving! I had never heard of these tires and took a chance on them. I have 24x14 -76 offset kmc xd series mammoth wheels. So you would think it would ride rough... farthest from the truth! It rides great!
2017 GMC Sierra 1500 4WD
By Deret
Theses tires are awesome! Everything I was looking for
Load More
Show Less
About Us
ARKON OFF-ROAD will lead the truck wheel industry with innovative designs, leading manufacturing techniques, forward thinking styles, and a brand our customers are proud to be a part of!
Shipping
All shipping prices are based on the lower 48 states unless specified otherwise. Many of our products will ship directly to you from our manufacturers, distributors and wholesalers to save you money! Because many of our products are custom, please allow 2-3 weeks unless expedited shipping is offered/specified. Always inspect your items immediately upon receipt.
Warranty
ARKON OFF-ROAD warrants that its wheels will be free of defects in workmanship and materials under normal and reasonable use from one year of the date of purchase. The warranty for PVD or chrome plating covers both peeling and separation of the plating from the wheel surface. It is the purchaser's responsibility to maintain proper care of the wheels to prevent corrosion, as corrosion is not warranted.
Click here to learn more about our warranty.
WARNING: This product can expose you to Black Carbon Extracts, which is known to the State of California to cause cancer, birth defects, or other reproductive harm. For more information, go to p65warnings.ca.gov.