K10126401743
ARKON OFF-ROAD

Lincoln 26x14 -81


K10126401743
39 Ratings
The product images shown are for illustration purposes only and may not be an exact representation of the product.
Shop By
Sale! Was $2560.00
Starting At

$125/mo

USD
Save up to $99.20 when adding tires to package
Free Mount & Balance with Tire packaging!
FREE QUICK DELIVERY:
Fri, Oct 14
Starting at $125/mo with Affirm.
Questions or Help Needed? Call our experts at
920-481-2020
Wheel Specs
Brand: ARKON OFF-ROAD
Part Number
:
K10126401743
Looking for the lowest price?
Call our experts at 920-481-2020
OR
Enter your email to confirm fitment and receive the best price in the industry!
Color: Gloss Black with Milled Spoke Edges
Backspacing: 4.31
Offset: -81
Wheel Width: 14
Hub Bore: 125.50
Load Rating: 3600
Wheel Exposed Lugs: Yes
Weight: 57.00
Wheel Structure: One Piece
Wheel Spoke Number: 8
True Directional: Yes
About The ARKON OFF-ROAD Lincoln
Who is ARKON OFF-ROAD?
With almost 20 years of combined wheel industry knowledge, companies composed almost completely of lifted truck enthusiasts, ARKON OFF-ROAD has every intention of reshaping the aftermarket truck wheel industry!
Who Designed the ARKON Lincoln Wheel?
The ARKON OFF-ROAD Lincoln was designed by Shawn Chartier. Shawn is the CEO of Enthusiast Enterprises which comprises ARKON OFF-ROAD, Custom Offsets, Fitment Industries, and more.
How Was The ARKON OFF-ROAD Lincoln Designed?
It all started on a napkin and many, many poor drawings (his words). After a lot of different sketches, he finally came to a design he liked. He wanted to put in everything he wanted out of a wheel for his truck.
Shawn knew that he wanted to do a chunky spoke and big windows for a clean, simple look that would go with any build. He also knew he wanted to do a true (proper) directional cast wheel to give the customer an expensive feel without an expensive price tag. He said it was very difficult to get his vision fully onto paper. Wheel designing is hard.
Once he got a sketch and a concept that he was happy with it was time to send that to the manufacturer to get it made physically. This took 4 wheel samples to get it right. Once he saw that 4th sample he and everyone else knew that it was a winner. His lifelong goal of designing and creating a wheel had come true.
What Is So Cool About The ARKON Lincoln?
The Lincoln features a twisted eight-spoke design with a very aggressive lip. People love this wheel because not only does it show aggression in its design but also because of the beautiful simplicity. The Lincoln is built to last too so you can have peace of mind that when you throw a set of ARKON OFF-ROAD wheels on your truck that they will be able to hold up to your day-to-day lifestyle and look incredible doing it.
Wheel Specs:
Wheel diameters from 20 inches up to 26 inches
Wheel widths from 9 inches up to 14 inches
Wheel offsets from -81 to -1 mm
Tons of bolt pattern options for a variety of vehicles
One-piece, alloy cast wheel
Black and chrome finish options
Related Videos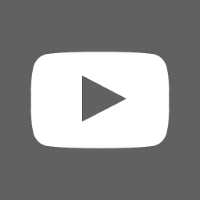 Product Reviews (39)
4.97

out of 5

Stars Overall

39
About Us
ARKON OFF-ROAD will lead the truck wheel industry with innovative designs, leading manufacturing techniques, forward thinking styles, and a brand our customers are proud to be a part of!
Shipping
All shipping prices are based on the lower 48 states unless specified otherwise. Many of our products will ship directly to you from our manufacturers, distributors and wholesalers to save you money! Because many of our products are custom, please allow 2-3 weeks unless expedited shipping is offered/specified. Always inspect your items immediately upon receipt.
Warranty
All wheels and tires carry a full manufacturer's warranty, please ask for additional information. The buyer is responsible for return shipping and a restocking fee (at the manufacturer's discretion) if returning without a warranty claim or a defect/quality issue. Any returns or cancellations after placing an order will carry up to a 30% restocking fee from the respective manufacturer (this includes wheels or tires shipped in from the manufacturer to our warehouse to prepare your order). Wheel or tire change requests made while the order is in progress may also carry a restocking fee based on where the order is in processing. Wheels cannot be returned to the manufacturer after tires have been mounted; nor tires returned after they have been driven on. If you have any concerns about fitment, returns, warranty claims, etc, simply share those concerns with our team of experts and we will work to find the best solution with you! SDWC is directly responsible and manages wheel and tire sales. Click here to learn more about our warranty.
WARNING: This product can expose you to Nickel, which is known to the State of California to cause cancer, birth defects, or other reproductive harm. For more information, go to p65warnings.ca.gov.