New Search / 24x12s / Arkon Off-Road 24s / Lincoln 24s / Arkon Off-Road / Lincoln Go Back
Lincoln
24x12 -51
The product images shown are for illustration purposes only and may not be an exact representation of the product.
Wheel Specs
Model: Lincoln
Looking for the lowest price?
Enter your email to confirm fitment and receive the best pricing in the industry!
Model Other: (Proper Directional)
Wheelsize: 24
Wheelwidth: 12
Offset: -51
Backspacing: 4.47
Hubbore: 125.50
Color: Gloss Black with Milled Spoke Edges
Wheel Spoke Number: 8
Wheel Material: Alloy
Wheel Structure: One Piece
Loadrating: 3600
Wheel Exposed Lugs: Yes
Introduced: 2019
Bolt Patterns
:
6x135
6x5.5
8x170
8x180
8x6.5
About The Arkon Off-Road Lincoln
These Arkon Off-Road Lincoln wheels feature a Black Milled finish and are sure to make your ride stand out! This particular wheel setup is in 24x12 with a -51 offset. The Arkon Off-Road Lincoln is a One Piece Alloy wheel. These beautiful 8 spoke wheels are available in a 8x170 configuration and will be sure to elevate the look of your vehicle build!
Related Videos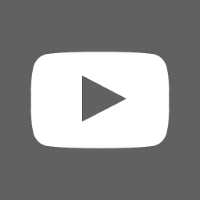 SEE MORE VIDEOS
About Us
ARKON OFF-ROAD will lead the truck wheel industry with innovative designs, leading manufacturing techniques, forward thinking styles, and a brand our customers are proud to be a part of!
Shipping
All shipping prices are based on the lower 48 states unless specified otherwise. Many of our products will ship directly to you from our manufacturers, distributors and wholesalers to save you money! Because many of our products are custom, please allow 2-3 weeks unless expedited shipping is offered/specified. Always inspect your items immediately upon receipt.
Warranty
ARKON OFF-ROAD warrants that its wheels will be free of defects in workmanship and materials under normal and reasonable use from one year of the date of purchase. The warranty for PVD or chrome plating covers both peeling and separation of the plating from the wheel surface. It is the purchaser's responsibility to maintain proper care of the wheels to prevent corrosion, as corrosion is not warranted.
Click here to learn more about our warranty.
WARNING: This product can expose you to Nickel, which is known to the State of California to cause cancer, birth defects, or other reproductive harm. For more information, go to p65warnings.ca.gov.
Sign up to be notified when item is back in stock
Enter your email here and we'll let you know when this is in stock again
Tire Pressure Monitoring System (TPMS)
TPMS sensors are required on all vehicles 2008 or newer.

Included: (4) Tire Pressure Monitoring Systems
Receive free Installation of TPMS on any Wheel & Tire Package. The purpose of TPMS is to warn you when one or more tires are significantly under-inflated and could potentially create unsafe driving conditions. TPMS will be shipped separately on non wheel and tire package orders.

Note : Vehicles 2007 and older will be shipped a universal plug in computer to monitor tire pressure at no additional cost.
We recommend installing TPMS on all wheels to meet federal safety standards.
Your vehicle's stock lug nuts will likely not work with aftermarket wheels. We highly recommend adding a lug kit to ensure your new wheels can be installed when they arrive.

Included: (1) Set of Lug Nuts
We take the hassle out of ensuring proper fitment. Just choose the lug style you like from the list below and we'll send the correct specs for your specific vehicle and wheel combination.

Note : All spiked lugs come with a complimentary extended spiked lug socket.

We recommend aftermarket lugs because almost all aftermarket wheels require them.
Protect your wheels from the abuse of the road and keep them shining for years to come.

Included: Ceramic Coating on 4 Wheels
Our Karbon Shine ceramic coating service provides a clear liquid polymer that is chemically bonded to the wheel`s finish, creating an extra layer of protection against dirt and debris, chemical etching, and UV damage. Ceramic wheel protection also creates a hydrophobic surface which provides extreme gloss and durability making the vehicle easier to clean. A must-have with any wheel.

Learn More
Warranty Information
* Are you sure you wish to skip our protective ceramic barrier service?
Easy to install and anodized in multiple color finishes to compliment any wheel!

(4) Spiked Valve Stem Caps
BACKORDERED: Chrome, Neo Chrome, Gold, Green & Purple
These spiked valve stem caps are made from machined billet aluminum and fit on any standard valve stem found in most OEM and aftermarket wheels for cars, trucks, SUV's, ATV's, motorcycles and more.

Note : Spiked valve stem caps are made of metal alloy. We recommend applying anti-seize lubricant on threads prior to installation to avoid seizing.
Wheel Shine Kit for Painted Wheels
Keep your wheels looking as brand new as the day you bought them with Karbon Care Wheel Shine Kit.
Karbon Care uses nothing but the best ingredients to not only clean, but also protect your wheels from the elements. Each kit uses the highest grade Carnauba available.

Good for use on cars, trucks, SUV`s, ATV`s, motorcycles and more.

Options Summary
Subtotal: $1692