Build Breakdown: 2019 RAM 2500
September 1, 2020
Since so many of you enjoyed our build breakdown; we decided to bring it back. Today's Build Breakdown is on a 2019 RAM 2500 with our ARKON OFF-ROAD Caeser wheel on it.
Wheels
The wheels on this build are our ARKON OFF-ROAD Caesars. The Caesar is a Proper Directional wheel. Meaning that when the wheels are placed onto the vehicle, they will all be facing and turning the same way. Rather than one side of the vehicle swooping and the other side dipping in opposite directions. Proper (or true) directional is usually only found on forged wheels, however we have been able to give you this luxury feature in a cast wheel so that you can afford that luxury. The Caesar is a multi-spoke, one-piece, alloy wheel with exposed lug nuts. It's available in a 20-24 inch diameters, 10-14 inch widths and -25, -51, and -81 offsets with many different bolt pattern options to fit many trucks. The Caesar is available in the milled black finish (seen here) and a chrome finish. Check them out in our gallery.
Tires
The tires used on this build are the AMP Mud-Terrain Attack MT A. These are a mud tire with load range E and a speed index Q. On this build, they used 35x13's. AMP tires are known for their high-traction and their ability to be used on and off-road. Check them out in our gallery.
Suspension
The suspension seen here is a 3.5-inch lift. This gives enough lift to fit a large wheel and tire and also have the space so that it doesn't rub at all unless at full turn and give the truck a clean look. Check out more 3.5-inch suspensions in our gallery.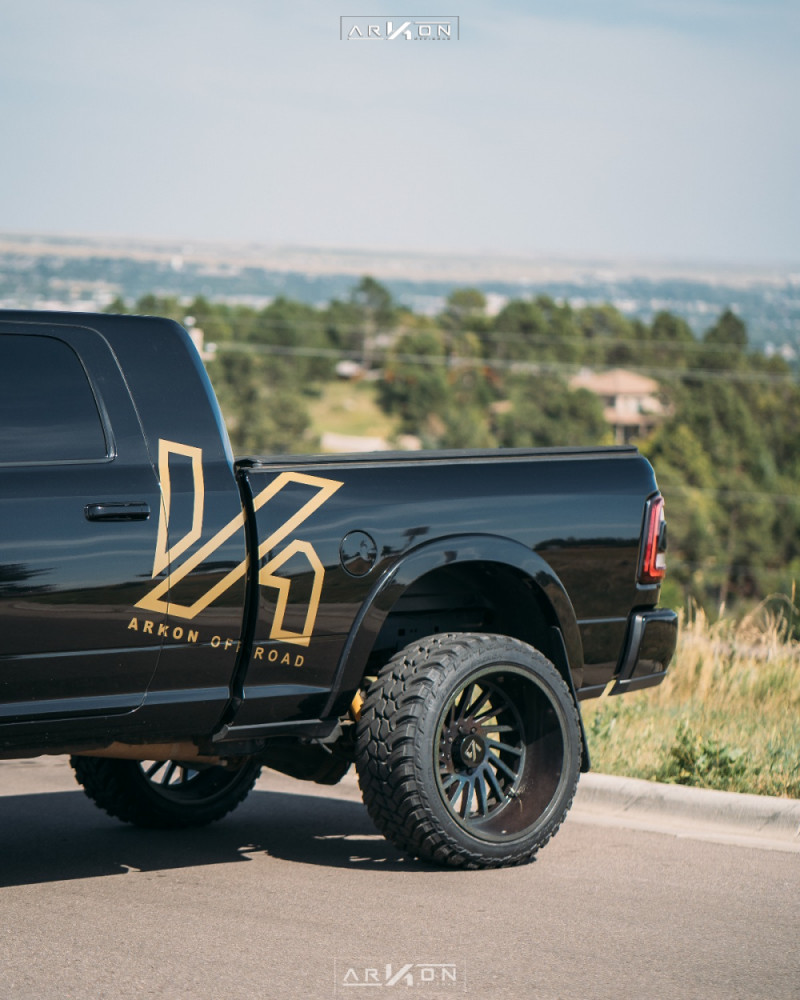 If you liked this Build Breakdown check out our last one here.